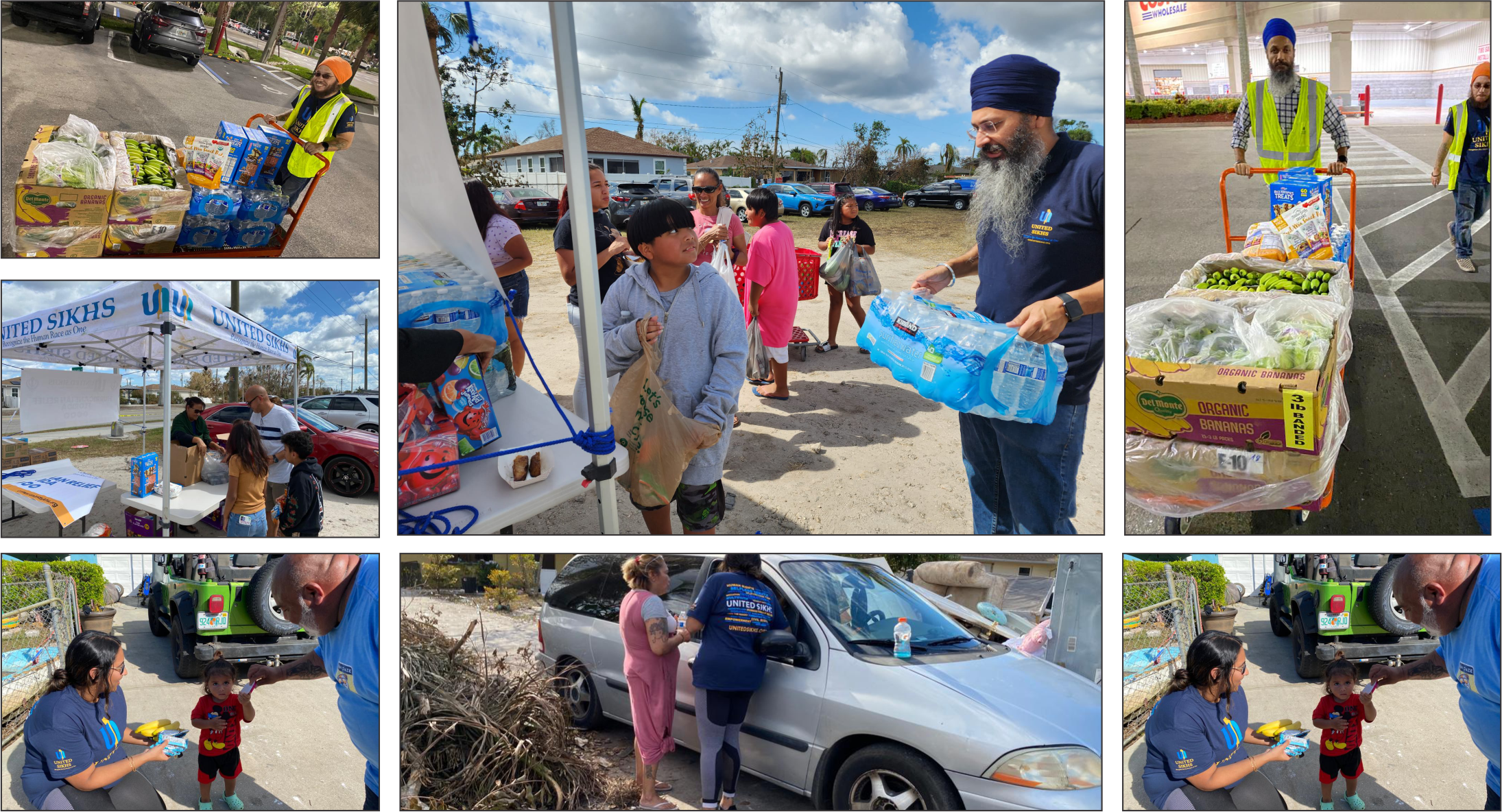 The first-responder team of United Sikhs distributed food, drinking water and other essential supplies to people in Fort Myers affected by hurricane Ian
UN-affiliated global voluntary body, United Sikhs, has once again come to the rescue of the people in distress. Providing prompt humanitarian services to people anywhere in the world, United Sikhs enjoys the unique distinction of the first-responder to people in need.
Teams of volunteers from United Sikhs have already moved in to take charge of the badly impacted lives of the people in Florida with relief.
Hurricane Ian has left a trail of unprecedented horror and grief through Fort Myers, leaving families shattered.
People rushed with tears in their eyes and hugged the United Sikhs volunteers who brought in hope for them in the form of blankets, food, drinking water, and other essential supplies.
UN-affiliated United Sikhs' which had been juggling with meeting the needs of the refugees in Ukraine, flood-impacted lives of millions in Pakistan and now Florida's tragedy is looking for relief and monetary support for the victims.
Gurvinder Singh, Director for Humanitarian Aid, appealed to the world community to help Florida to stand behind these people in distress and help them rebuild their lives by contributing generously to the fund created for the purpose, https://donate-usa.keela.co/hurricane-ian-relief-florida.

Help Florida
Media Contact
Company Name: United Sikhs
Contact Person: Ms Meetan Kaur
Email: Send Email
Phone: +1 646-688-3525
Address:101-05 Lefferts Blvd, Suite #207
City: New York
State: NY
Country: United States
Website: https://unitedsikhs.org/