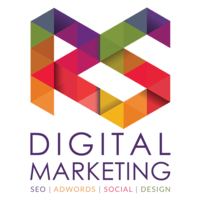 "SEO is our specialty," Says Gareth Owen. "We are one of Lancashire's best SEO Agencies with a proven track record for all our client's and can demystify the SEO process for our clients."
Operating since 2006, RS Digital Marketing has become one of Lancashire's top SEO agencies.
Colne, Lancashire, United Kingdom - September 12, 2022 - RS Digital Marketing is no stranger to the crowded marketplace that is digital marketing. Gareth Owen, its founder, has been working in the field for over fifteen years and has watched his company thrive in that time. RS Digital Marketing has become one of Lancashire's top SEO agencies.
It's this dedication to clients, and specialization in SEO that has led to the creation of offers like the free SEO audit, and the free website audit, both available at https://www.rsdigital.co.uk. 
SEO is considered critical for the success of any website. The SEO services provided by RS Digital Marketing will identify relevant keywords as well as make sure that a client's website is Google friendly. Being Google friendly helps a website rank higher on Google and show up closer to page one on search results. Over 70% of businesses are first discovered online, and nearly 70% of organic clicks happen within the first five search results appearing higher in a Google search has never been more important for businesses to thrive and not end up buried deep within the depths of a Google search, missed by potential clients and customers. Now more than ever before has search engine ranking impacted accessibility to the market base of any business. 
The success of RS Digital Marketing has allowed the company to expand its many services: Social Media Optimization, eCommerce Development, Local SEO and National SEO, Social Media Marketing, Content Marketing, Custom Web Design, Bespoke strategies built around businesses and brands, Focused on driving leads and maximizing profits, Strategic campaign optimization for better ROI. 
All the above services and more are provided by a team of experienced professionals, all of whom have a proven track record and can help create digital exposure like few other companies can. 
About RS Digital Marketing
A small digital marketing business focused on SEO, social media and bespoke web design and development, RS Digital Marketing differs from other agencies in that they are a team of experts that insist on having a more personal approach.  By getting to know their clients RS Digital Marketing develops a long-lasting relationship that ultimately benefits both parties.  The founder, Gareth Owen, has worked in SEO for 16 years and specializes in innovative link-building techniques, whilst maintaining a strong understanding of technical SEO.
For more information please contact info@rsdigital.co.uk or go to https://www.rsdigital.co.uk/about-rs-digital-marketing/.
Media Contact
Company Name: RS Digital Marketing
Contact Person: Gareth Owen
Email: Send Email
Phone: 01282452096
Address:Standroyd Mill Colne
City: Lancashire
Country: United Kingdom
Website: www.rsdigital.co.uk