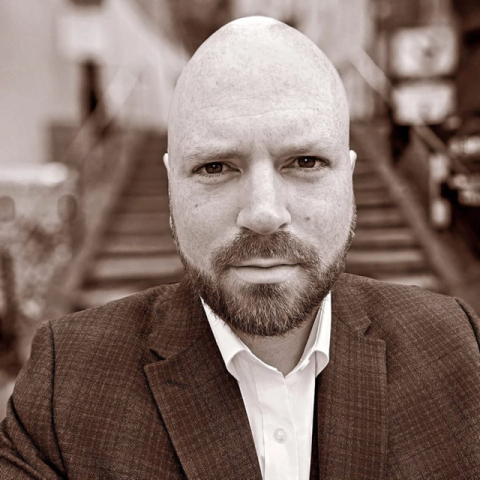 Gifted Scottish Artiste, Ryan Wallace, better known by his stage name, The Opera Guy, is proud to announce that his new track titled ''Anthem" will be available on all popular music streaming sites (Spotify, Apple music etc) next month.
The artiste who currently resides in Belfast, Northern Ireland, revealed the track, Anthem, is a powerful song that asks the question of what we would do for the love of our country. The Opera Guy's Music is in line with the popular saying from John F. Kennedy who said ''ask not what your country can do for you – ask what you can do for your country''.
It would seem The Opera Guy was born with an innate ability for music. The artiste revealed he was 11 when he started singing. However, like other ventures in life, The Opera Guy faced lots of challenges in his early days in music ranging from lots of rejection from unsuccessful auditions to being told that he wasn't good enough to make it as a performer.
Today, The Opera Guy has overcome all these challenges, and has grown to be a gifted voice in the Classical Crossover genre. ''I love the fact that I can mix different styles of music and put my own spin on things'', he said of his music genre. ''Releasing music is definitely up there as one my best achievements as a musician! Also growing my social media and starting "The Opera Guy" brand'', he said.
The Opera Guy recently revealed he draws inspiration from certified multi-platinum singer, Josh Groban; Welsh singer, Tom jones; and  American tenor and actor, Mario Lanza.   However, he admitted his dream collaboration would be with either Andrea Bocelli or Elton John.
The Opera Guy is not resting on his laurels yet. He has set his eyes on future projects which include releasing more music on streaming platforms, and doing his first UK tour.
When he's not in the studio making melody, The Opera Guy loves to spend his free time travelling. ''Ive seen most of the UK while I've been busking so its been amazing. I also enjoy going to the cinema and cooking'' he remarked.
The Opera Guy has a piece of advice for his fans and younger ones. ''Never give up. Each time you get disappointed learn from it and grow. To not take life too seriously, and look out for each other'', he said.
The Opera Guy is an epitome of his own advice. He despite the rejections, he never gave up. Today he's on his way to becoming a household name in the Classical Crossover genre.
Media Contact
Company Name: The Opera Guy
Contact Person: Media Relations
Email: Send Email
Country: United Kingdom
Website: linktr.ee/theoperaguy