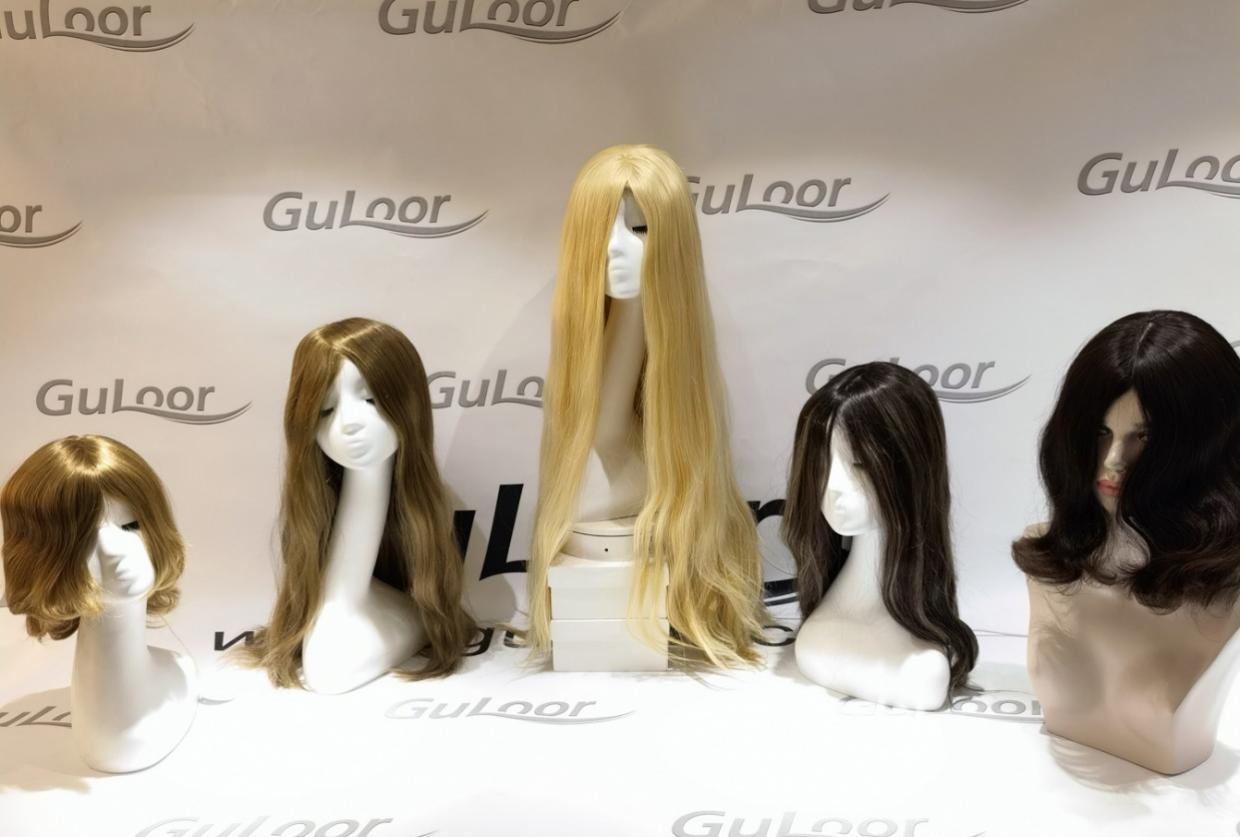 Hair systems for men
Guloor, the biggest hair product manufacturer in China, launches men's wigs as a hair loss solution. Guloor, which is the largest, professional manufacturer specialized in producing all kinds of hair products, recently launched hair systems for men who suffer from hair loss. One of their products is called the Q6S that uses French lace and thin skin. The representative of Guloor claimed, "It is a high-quality hairpiece for men who are looking for a more affordable alternative to the pricey, painful men's hair transplant." The lace top of the hairpiece is more breathable with a comfortable base. The toupee is also more durable, and easy to clean and attach, thanks to PU on the sides and back. The front hairline of lace looks very natural and invisible. Besides being breathable, the Q6S is lightweight and soft as well with the most realistic hairline at the bottom of the mesh.
The hairpiece combines the advantages of skin and lace. The representative of the manufacturer explained, "It is essential to provide maximum breathability for lace in men's wigs. The skin part makes the wig easy to wear and remove so that the lace is great when combined with the skin." With the combination of ease of use, breathability, and durability, the Q6S is Guloor's one of the best hairpieces. The wig also features a bleached single knot for the front hairline, making it look very natural. It is made of 100% human hair, allowing users to easily style it as they wish. Go to the wig manufacturer's official website to find out more about Guloor's men hair pieces for sale.
Guloor is a Chinese hair production base headquartered in Qingdao. It is a professional manufacturer specialized in producing all kinds of hair products. Guloor has been in the wig production industry for more than 20 years. The representative of the company said, "Throughout our 26 years of experience, we have been producing a lot of high-quality hair products, including Jewish wigs, hair extensions, toupees for both men and women, and many other products." With professional, experienced, and well-trained teams, they have been manufacturing hundreds of hair products that are exported to all over the world, including Swiss and Germany. They can also design and customize hairpieces to meet their customers' preferences and requirements. Customers can go to their official website to explore their products and place an order. Guloor accepts both individual orders and retailers.
For more information, please visit https://www.guloor.com/
Media Contact
Company Name: Qingdao Guloor Hair Products Co, Ltd
Contact Person: Houyan
Email: Send Email
Phone: +86-15863066742
Address:1ST FLOOR CROWN PLAZA NO.76 HONGKONG MIDDLE ROAD
City: QINGDAO 266071
Country: China
Website: https://www.guloor.com/