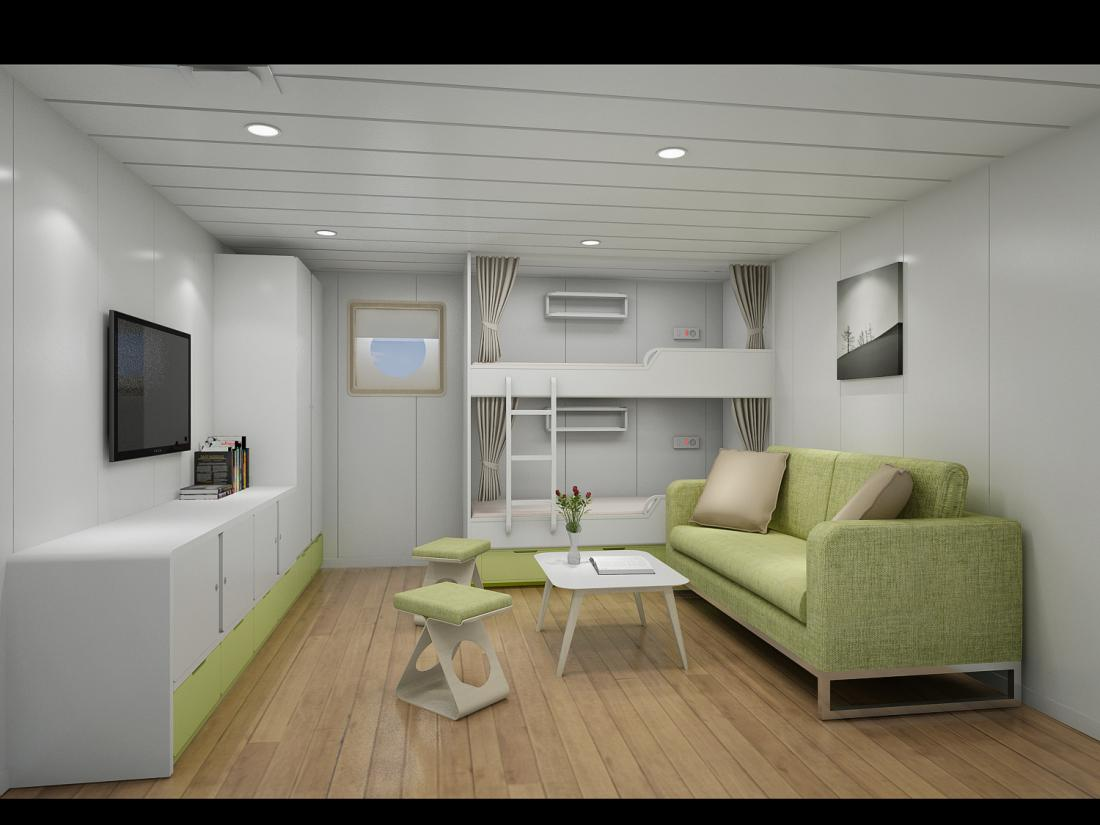 Ship furniture
SANYON, a leading furniture manufacturer specializing in low-price ship furniture, has announced its wide range of marine locker products ideal for crews and passengers to store goods and items. The company has more than a decade in providing cabin furniture for small and large ships. In 2022, more and more aluminum and wooden lockers and furniture products will be added to SANYON online stores.
"SANYON is a prominent marine manufacturer in China. Our wooden and aluminum locker products have been exported to some countries like Europe, America, Australia, Asia, Africa, and more. If you can't find the locker model or size you're looking for, then we'll work on it. Don't worry about the cost. SANYON is one of the best ship furniture suppliers in China with competitive prices. Besides getting high-quality furniture products, our prices are affordable for most customers." Said Tommy Feng, the company's founder.
SANYON focuses on win-win solutions and good relationships with all clients. Besides advancing its business with two factories (producing wooden furniture and aluminum/stainless steel furniture), the company also expands its business by establishing many retailers all over the world. SANYON will not stop expanding its business to become a leader in the aluminum locker industry. Moreover, SANYON welcomes anyone interested in the marine furniture business to join with SANYON to market its product globally.
Furthermore, SANYON locker products are made with high-quality materials like solid wood and stainless steel for aesthetics and durability. Each locker has 6 to 12 doors for more space. One of SANYON wooden lockers has 8 doors with wood grain. In addition, clients can also request the finished surface based on their requirements. The lockers for ship interiors have been designed to meet the needs of the ship interiors and marine industry. The company ensures that they have strict quality control from the design process, choosing materials to finished products. Therefore they also listen to its client requirements with a personal approach for the best results
SANYON company was established in 2008. Its goal is to become the furniture industry's leader, especially in the marine field. Therefore, they provide good service, price, quality, and delivery. In addition, SANYON has vast networks worldwide. They produce more than 20000 pcs of furniture, ranging from beds, wardrobes, desk & tables, to storage & lockers. Moreover, SANYON has an extensive manufacturer network that is ready to produce various kinds of customized furniture. Whether it is for homes, apartments, offices, and more.
For more information about SANYON and its furniture products, please visit http://www.marinefurnitures.com/product/storage-locker/.
Media Contact
Company Name: SANYON Furniture Co.LTD
Contact Person: Tommy Peng
Email: Send Email
Phone: +86 13632787893
Address:C1305, Niulanqian Building, Minzhi Road, Longhua District
City: Shenzhen
Country: China
Website: www.marinefurnitures.com