(PRUnderground) May 27th, 2022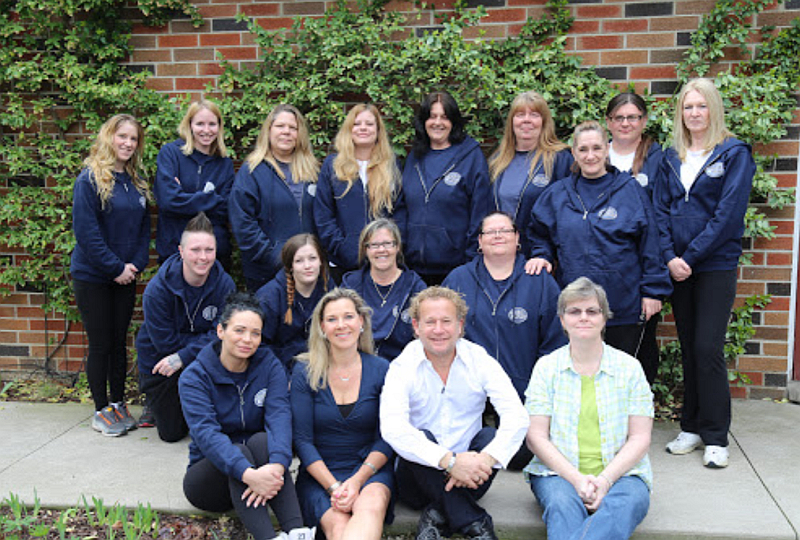 It takes a long time for your house to become a home. From the furniture to appliances and paint to matching curtains, a lot goes into making a beautiful house into a lovely happy living space. And we all love to put in extra efforts to make our humble abode a welcoming place, but the one chore most people dread is cleaning. It is not easy in this day and age to come home after a long day at work and have the energy & time to clean.
Outsourcing the house cleaning task is one way to manage your time efficiently and resources affordably, even for those on a tight budget. Hiring a professional cleaning service to tend to your home can make your life and schedule slightly easier. Instead of dusting, washing or vacuuming, you can spend your time doing what you enjoy, like dinner outings or going to the movies with the family.
Reasons to hire a professional House Cleaning Services
"Whether you're busy with a family(and career) or want occasional help around the house, getting a cleaning service is a practical solution that suits everybody's needs, "says Maid Of All Work, a 2022 ThreeBestRated® award-winning House Cleaning Service from Burlington.
For those who still need some reasoning and assurance, here are some reasons you should hire a house cleaning service:
Happiness – The Mental Benefits of having a clean home
Enjoy entertaining but not cleaning
Thorough & Deeper cleaning (Professional-grade)
More time to do what we love
One less chore to stress about
Save some money on Cleaning Supplies
Keeps your home tidy, clean and organized
Set a schedule that works for you
Reduces the risk of viruses and allergens (Healthier & Cleaner surroundings)
You deserve a break!
Sometimes you need a pause and pamper yourself by hiring professional cleaners like Maid Of All Work to take care of the house cleaning. It is an affordable luxury that will give you some extra time for your self-care and family time. MOAW offers trustworthy, courteous, and well-trained House Cleaning Specialists.
About Maid Of All Work – More than just Cleaning!
Maid Of All Work is a ThreeBestRated® trusted residential cleaning service company in Burlington, Ontario. Founded by Mike and Caroline Maurice, Maid Of All Work has been helping homeowners with their cleaning needs through the Halton Region – in Burlington, Oakville, Waterdown, Carlisle, Hamilton and surrounding areas -since 1996!
MOAW offers fully customized services to meet your needs like post-renovation cleaning, carpet cleaning, Antimicrobial Electrostatic Spraying treatments, Viricidal treatments killing bacteria and covid, Ultrasonic Blind Cleaning and Move-In or Move-Out cleaning as per plans fitting the client's budget and needs. Maid Of All Work also provides professional painting, Complete estate downsizing services including organizing, and professional Window Cleaning inside and outside.
On the Award
"Being awarded by ThreeBestRated® is a matter of honour. It is a testament to our ongoing commitment to providing the best cleaning service throughout the Province of Ontario. Our firm has worked diligently to earn this, and we intend to continue this for years to come, "said Maid Of All Work after winning the 2022 ThreeBestRated® award for being one of the best House Cleaning Services in Burlington, Ontario.
Hire Maid Of All Work and experience the best cleaning service of Ontario from trained professionals. To know more about Maid Of All Work and their services or to get an estimate, please visit https://www.maidofallwork.ca/.
About ThreeBestRated
Three Best Rated® was created in 2014 with the simple goal of finding the top 3 local businesses, professionals, restaurants, health care providers, and everything in-between, in any city. Every business is meticulously handpicked by our employees. We check business's reputation, history, complaints, ratings, proximity, satisfaction, trust, cost, general excellence, reviews, and more, using our 50-Point Inspection. We only display businesses that are verified by our employees. Other places will call this "hard work" and "unnecessary". We call it "due diligence" and "the right thing to do". Our website is updated on a regular basis for quality and the latest business information.
Three Best Rated has the honor of helping 4 million customers every month find the best businesses in any city – without any effort!
The post Maid Of All Work, a 2022 ThreeBestRated® award-winning company from Burlington, Ontario, shares the benefits of hiring a professional House Cleaning Service first appeared on PRUnderground.
Press Contact
Name: Sara Wilson

Phone: (833)-488-6888

Email: Contact Us

Website: https://threebestrated.ca/
Original Press Release.