Cyber Optics partners with Optrel to enhance quality of outdoor activities this spring
(PRUnderground) April 12th, 2022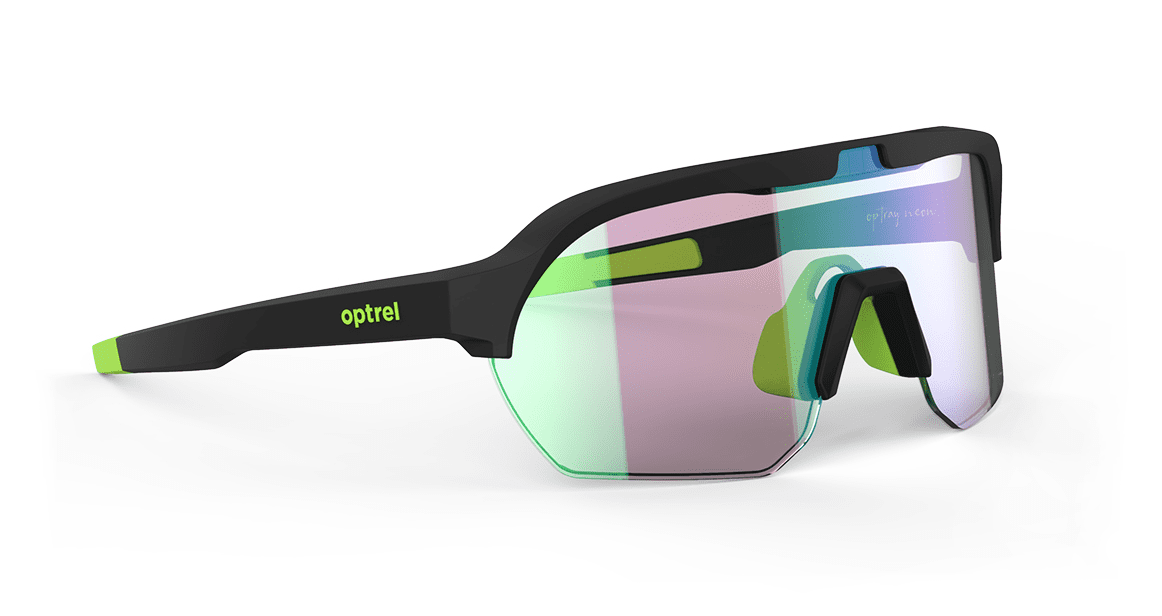 Outdoor enthusiasts rejoice! Spring is finally here, and the warmer weather signals the beginning of the season for athletes and sports enthusiasts alike. Whether you're a professional athlete or just looking for a way to enhance your performance in front of your peers, Optray sunglasses are your competitive advantage.
Cyber Optic Shades partnered with Optrel, the technological leader in safety and eye protection for the industrial market, to create the world's fastest light adapting sunglasses for athletes and outdoor enthusiasts. Powered by the proprietary ShadeTronic® auto-darkening technology, the sunglasses come in neon & onyx. The protective eyewear is for recreational use and adapts to changing light conditions seamlessly, automatically adjusting from shade 2 to shade 4 in just 0.1 seconds.
Optray sunglasses have shielded the eyes of award-winning cyclists at the Cactus Cup in Arizona, traveled to the top of the Swiss Alps with professional snowboarders and graced the faces of golfers, surfers, runners, motorcyclists and other athletes and active adults. So whether you're a professional athlete or just looking for a way to enhance your performance and comfort, Optray is your unfair advantage.
Stay in the game with Optray from Cyber Optic Shades: 
The Intelligent sensor technology continuously adapts to changing light conditions in a fraction of a second, allowing sunglasses to be worn in all conditions.
Equipt with polarized lens delivers superior optical clarity and filters out visually useless and potentially dangerous glare, enhancing safety and reducing eye fatigue.
Waterproof and solar-powered, Optray sunglasses eliminate the need for charging or battery replacement, so you're always ready to go.
The shades also have an unmatched protection against harmful UVA/UVB rays
Are you getting your gear ready for spring adventures? Optray sunglasses are exclusively available online and ships across the United States, Canada, Mexico, and can be shipped internationally. For more information on Cyber Optics Shades and Optray, visit https://www.cyberopticshades.com/ or join their community on facebook.
About Cyber Optics
Headquartered in Mesa, Arizona, Cyber Optic Shades combines the talents of the Swiss owner of Optrel® and the American owner of Cyberweld.com. Optrel®, the worldwide leader in auto-darkening welding lens technology, has a passion for improving people's lives by improving their eye health. Cyberweld®, Optrel's largest U.S. distributor, is equally passionate about providing a superior online buying experience through excellence in customer service and order fulfillment.
Together, the two companies have over 120 years of experience in bringing quality, innovative products to the marketplace with high levels of customer satisfaction. Optrel® 0ptray onyx and neon auto-darkening sunglasses from Cyber Optic Shades scientifically reduce eye strain through unmatched visual clarity and performance. Cyber Optic Shades is a company of real people, with real solutions, that really use and love their own product.
The post Enhance Your Journey with the World's Fastest Light Adapting Sunglasses first appeared on PRUnderground.
Press Contact
Name: BA JENKINS

Phone: 5512236580

Email: Contact Us

Website: https://www.cyberopticshades.com/
Original Press Release.