All types of boards, including plaster, carbon chalkboards, liquid chalk blackboards, and whiteboards, can be erased with this dry eraser.
March 3, 2022 - HAGOROMO has created a new all-in-one eraser that can be used on multiple types of boards. The microfiber eraser is perfect for cleaning chalkboards, whiteboards, and carbon chalkboards. It comes with a built-in magnet so it can be attached to the side of the board for easy access. The eraser also works well on non-magnetic boards and leaves no residue or dust behind. This makes it a great option for classrooms, businesses, and homes.
The Microfiber Magnetic Dry Eraser from HAGOROMO is a washable eraser that quickly wipes off all whiteboard and blackboard markers, as well as chalkboard chalk, leaving no marks or mess behind, allowing for more creative ideation and fewer worries.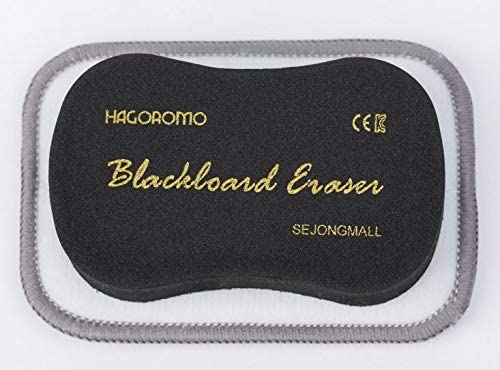 This reusable and washable eraser works on a variety of surfaces including plaster, carbon chalkboards, liquid chalk blackboards, and whiteboards. Simply throw it in the washer or washing machine when it needs to be cleaned, and the erasing pad will be as good as new. Even after bulky or heavy hot water cleaning, the quality does not deteriorate, and this is due to its tremendous sturdiness. It's durable, so you can use it for as long as you want!
The magnetic characteristic of the eraser adds to its uniqueness. It has an inbuilt magnet that allows it to connect to any metallic chalkboard or whiteboard. Making this premium quality eraser incredibly comfortable to use because it sticks precisely tight to metallic blackboards or whiteboards. In most erasers, this is a feature that is hard to come by. The All-Board Eraser compensates for the shortcomings of traditional erasers.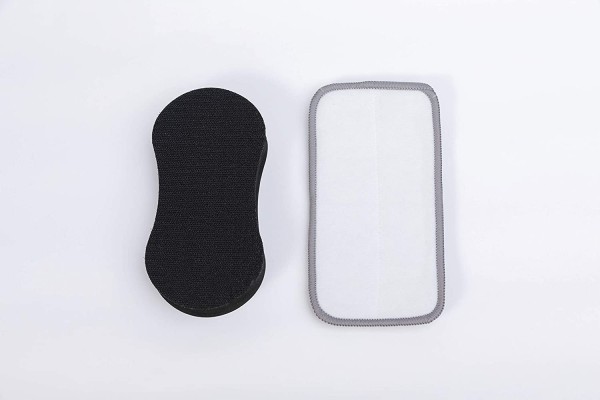 The handle of the HAGOROMO Eraser is ergonomically designed. It's easy to hold and erase because of the curved form of the handle. Since it is constructed of top EVA quality, the eraser provides a nice cushion with an excellent soft cushion. The eraser has a design patent and is approved by the Korean Intellectual Property Office.
Additionally, it has a Velcro connector that holds the handle and microfiber pad together. It keeps the eraser pad from falling or detaching itself while in use, and it keeps chalk powder or dust from smearing the user's shoes or clothes.
For more information or to purchase the eraser, visit the product page on Amazon.
Media Contact
Company Name: HAGOROMO
Contact Person: Andy Hong
Email: Send Email
Phone: +82 70-4038 9303
Country: South Korea
Website: https://www.amazon.com/dp/B08N4QN5W6