Speaking for 2020 TEDxColchester about Artificial Intelligence (AI) and the impact it's having on our lives, Somdip Dey, CEO of Nosh Technologies, shares a talk that blends his own personal experiences with his work in the field of AI.
(PRUnderground) August 27th, 2020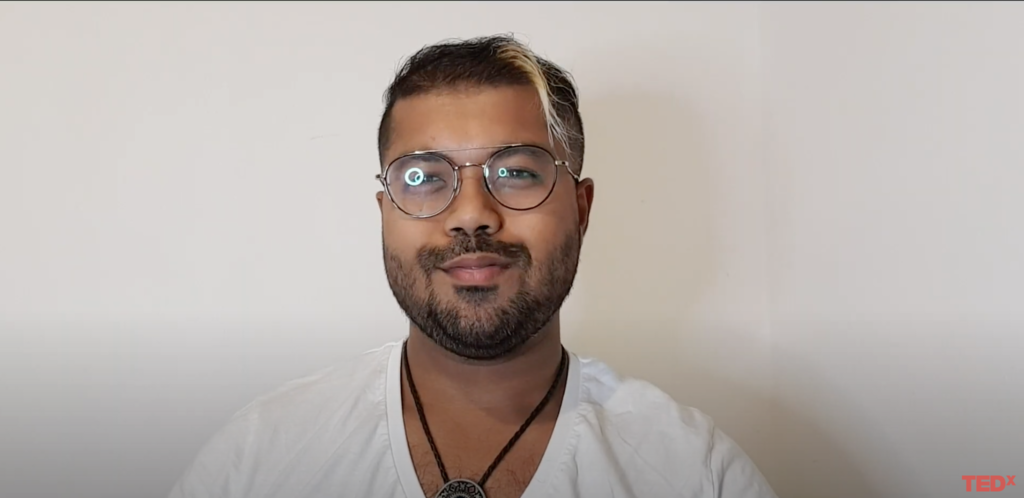 Somdip Dey talks about his own personal experience and journey into the field of AI based on his grief and necessity to drive change in the status quo. In 2014, Somdip's parents went through a car accident, which inflicted serious injuries to his mother and paralyzed his father. After only being given a few months to live by the doctors towards treating Somdip's father, Somdip turned towards technology such as AI to help his father and millions of other paralyzed people in the world. Since, his journey into the field of AI, Somdip shares his story at 2020 TEDxColchester and how his inventions are helping millions of people around the world. From prosthetics to food waste, Artificial Intelligence is being used in a variety of applications to create a posivite impact in our lives and society. To learn more about these applications watch the full TEDx talk of Somdip.
Full TEDx talk is available in YouTube: https://youtu.be/RsNTMfnWIt8
The video is also available at TED's website: https://biturl.top/yiI7Fz
About Somdip Dey: Somdip is a Ph.D. Candidate at the University of Essex & CEO of Nosh Technologies, an award-winning food tech company offering AI powered food management to reduce food waste in the household. In 2012, he invented a digital QR authentication system that was adopted by institutes around the world to stop the generation of fake degree certificates. While pursuing his MSc at the University of Manchester in 2014, his parents had a car accident that made him the family's sole breadwinner. Sending money to his family to support them left Somdip with an empty bank account and he was left to collect food waste from dumpsters. This led him to co-found Codeepy, a start-up committed to co-developing the world's first crowd food-sharing platform. It won the 3Scale API Award at the Koding's 2014 Global Hackathon & inspired entrepreneurs to develop similar solutions. He has 10+ years of experience in developing cutting-edge technologies, including contracts with Microsoft & Samsung Electronics.
About TEDx: TEDx is a grassroots initiative, created in the spirit of TED's overall mission to research and discover "ideas worth spreading." TEDx brings the spirit of TED to local communities around the globe through TEDx events. These events are organized by passionate individuals who seek to uncover new ideas and to share the latest research in their local areas that spark conversations in their communities. TEDx events include live speakers and recorded TED Talks, and are organized independently under a free license granted by TED.
About Nosh Technologies
Nosh Technologies provides a fully automated AI enhanced food management application for Android and iPhone. The motto of the company is 'Convenience comes first'.
Press Contact
Name: Nosh Tech Support

Phone: +447915517234

Email: Contact Us

Website: https://nosh.tech
Original Press Release.