How Likely Is Another Fed Rate Cut?
February 11, 2020 at 14:56 PM EST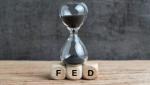 While the next FOMC meeting isn't until March, investors and analysts alike are still considering the impact of the January meeting, where the Fed opted to hold rates steady, and if it will cut rates in the future. Many analysts now feel that the economy is more robust and durable, and that...