Many people are familiar with the term "bipolar" or "Bipolar Disorder." People are less familiar with the signs and symptoms of the disorder—and therefore what to watch for in themselves or others.
ROLLING MEADOWS, Ill. - March 26, 2018 - PRLog -- Bipolar Disorder (BD) is a mental condition characterized by dramatic changes in mood, thought patterns, energy levels, and behavior. Also known as manic depression, bipolar disorder's name refers to how a person's mood can alternate between the "poles," or opposite states. The "highs" of bipolar disorder are mania, and the "lows" are depression. Mood changes can last just hours or go on for weeks or months.

Bipolar Disorder onset
Bipolar disease is treatable. It is estimated to affect more than 15 million adult Americans of all ages and ethnic groups. Bipolar disorder usually appears in late adolescence, though it can begin in early childhood or later in life. It does tend to run in families, suggesting there may be a genetic link.

Manic and depressive episodes
While men and women are affected equally, bipolar disorder in men tends to begin with a manic episode, and in women with a depressive episode. Manic episodes are characterized by intense and lasting energy, with everything racing quickly. In euphoric mania, a person's energy is very upbeat. On the other hand, in dysphoric mania, the energy is negative, agitated, and possibly aggressive. The consistent symptom between both types is a restlessness that defies sleep.

Types
There are three types of bipolar disorder, all defined by patterns of behavior and severity of symptoms.

Bipolar I Disorder is defined by one or more manic episodes—"highs"—lasting at least a week and requiring hospitalization. Consequently, this behavior can cause intense social, professional, and/or financial disruption.
Bipolar II Disorder involves one or more depressive episode along with one "hypomanic" episode—a period of mania less extreme and shorter in duration than in bipolar I disorder.
Cyclothymic Disorder manifests as chronic mood fluctuations, but less severe than a full manic or depressive episode.
Symptoms
All people have mood swings, but the severity of mood changes in people with bipolar disorder can disrupt everyday life activities, relationships, and the ability to function.

The symptoms of mania may include:

An increase in physical and mental activity and energy—cleaning the house frantically, an explosion of creative output
Exaggerated optimism and confidence
Increased irritability and aggression
Decreased need for sleep
Fast-paced speech, thought, and a spillover of ideas
Increased sexual appetite
In a depressive episode, symptoms can include:
Prolonged sadness
An increase in crying spells
Changes in appetite and sleeping patterns
Increased irritability
Inability to concentrate, lack of focus
Feelings of guilt


Contact
Guada Psychological Services
kati@guadapsych.com
847-797-4699
Photos: (Click photo to enlarge)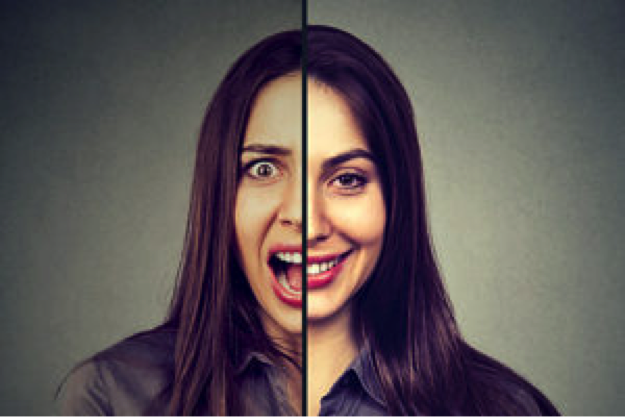 Read Full Story - Severe Mood Swings? Sleepless Nights? It Could Be Bipolar Disorder. Learn the Signs | More news from this source

Press release distribution by PRLog