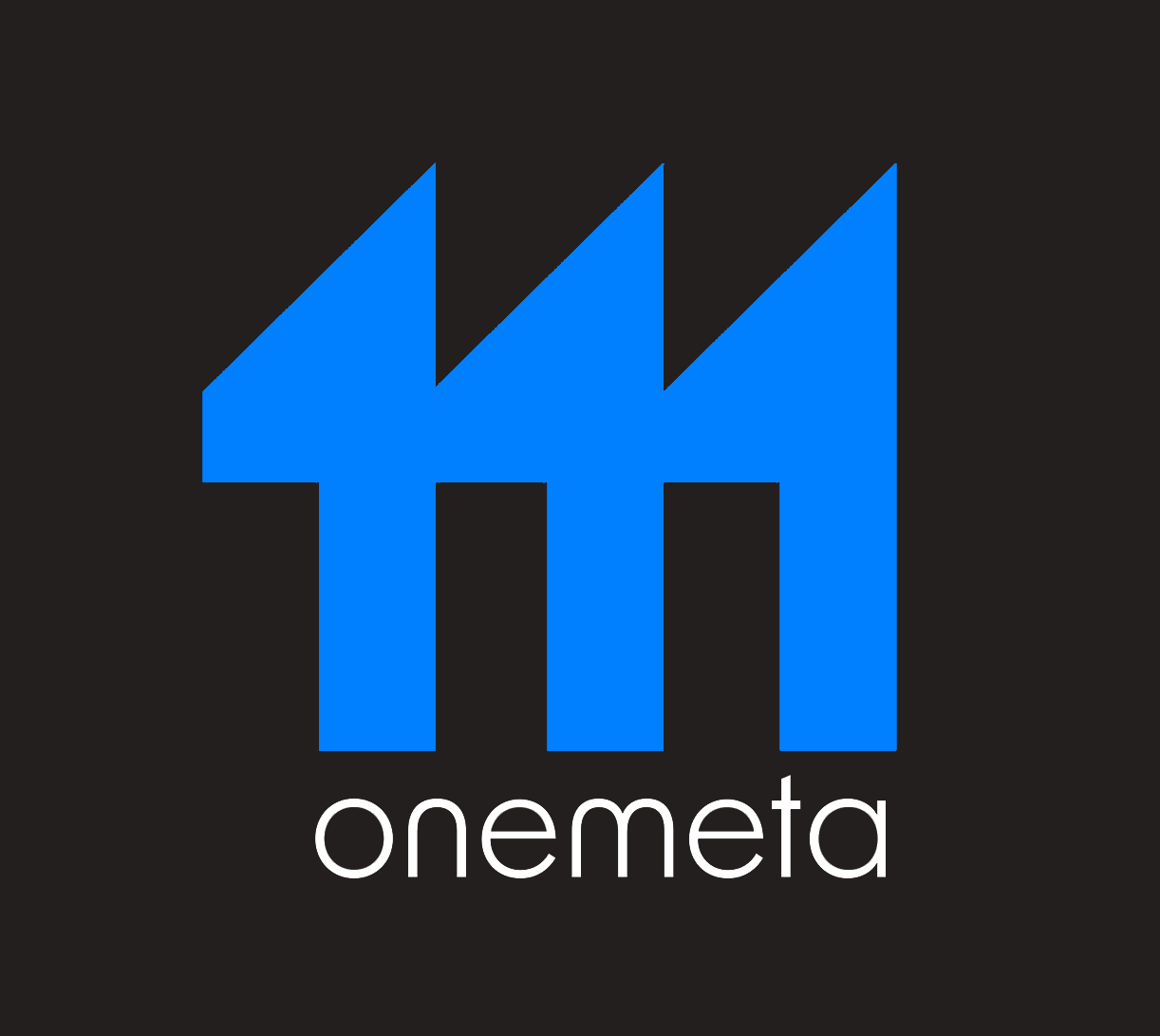 OneMeta AI (Ticker: ONEI) created an app that is changing the language translation services landscape. And by no small measures. It's demonstrating unrivaled ability and has unequivocally separated itself as a language translation app after comparisons of Facebook turned Meta's (NASDAQ: META) product began to circulate. The conclusion- ONEI's Verbum is best-in-class. Perhaps better said, best-in-industry. 
Verbum makes its case as being an unparalleled translation tool. Meta, a competitor, even strengthened that case after an update about its language translation app showed it can translate up to one language at a time, one sentence at a time. Compared to Verbum, it didn't impress. ONEI's Verbum language translation tool translates 82 languages simultaneously with no limitations on how many characters can be transcribed. While that's plenty to support its best-in-class standing, there's better news for how it can benefit ONEI near-term. Meta noted that its app is in the early beta stages; ONEI's Verbum is way beyond that point.
In fact, it's already at work, recently providing live language interpretation to all participants and worldwide accessibility in 82 languages during the October 1st International Academic Conference on the Sustainable Development of Goals conference. Remember how Meta described its tool as a one-sentence, one-language tool? Consider this the defining difference- Verbum facilitated translation services to about 400 people at the three-day event. In multiple languages and in real-time. 
Enabling Real-Time Dialogue
In other words, Verbum enabled fluent and effective communication among individuals who didn't speak a similar language. And in real-time, providing closed captioning in over 82 languages, allowing multilingual conversations with each party receiving every detail seamlessly and as it's spoken. The app's value proposition to a global community wanting and needing translation tools is obvious by breaking language barriers within corporate, university, training, online gaming communities, and more. But the value proposition extends to ONEI and its investors, noting that from a competitive perspective, Verbum is lengthening its distance from competing apps and could be a significant revenue driver for ONEI sooner than later. 
Remember, Meta's app can help translate just one language at a time. Worse, it can only translate one sentence at a time. Per a Meta release, "While the Hokkien translation model is still a work in progress and can translate only one full sentence at a time, it's a step toward a future where simultaneous translation between languages is possible. The techniques we pioneered can be extended to many other written and unwritten languages." 
As it is, while helpful in some applications, it's more or less a glorified version of Alphabet, Inc.'s (NASDAQ: GOOGL) translator app that does a decent job of translation after a user inputs data. But even that app, from a competitive perspective, isn't designed to do what Verbum does. It's more of a sentence translation tool that's useful but for a different set of use cases. For ONEI, Verbum could be its first game-changing app earning mass user adoption. Updates are likely imminent. 
Verbum isn't the only value driver. 
ONEI Apps Target Academics, Business, and Gaming Markets
Other patented ONEI software apps are attracting interest, too, and Arcadia is one of them. It can recognize and understand in-game speech, transcribe it, translate it into a teammate's preferred language, and simultaneously display it as live captions on their screens. Its Academia app is another. It enables teaching remote interpretation, a sector where careers have increased significantly since 2020. 
That app, in particular, targets revenue-generating opportunities from new and developing markets like at-home learning, working from home, and other scenarios where one to hundreds of people can connect. Both can be significant near-term value drivers on their own merit. But combined with Verbum, ONEI now has several enormous revenue-generating opportunities in its crosshairs. That's still not all supporting ONEI's bullish case
OneMeta AI's WebSafety app allows parents to monitor questionable and potentially harmful content or a direct predatory exchange on their child's mobile device. And its DriveSafety app is road-safety targeted, able to disable mobile devices from texting and other distracting services. It also analyzes speed, braking, and other driving data, and records can then be shared with parents, employers, and insurance companies interested in monitoring driving behaviors. 
All tolled, OneMeta AI's portfolio could shift them from hypergrowth to warp speed. That's not an overzealous assumption, either. ONEI has the apps and software putting them in an ideal position to capture a sizable share of tremendous Metaverse sector opportunities. And in a sector worth billions now and trillions later, those companies already positioned to benefit from having the right products to meet the expected surge in demand will do better than others. ONEI is on that list. 
And not only because of its products. ONEI can also become bigger faster after being accepted into the Microsoft for Startups Founders Hub (NASDAQ: MSFT) and utilizing that group's vast resources and access to some of the brightest business and product development minds in the world. Leveraging that asset, ONEI's market position can be appreciably strengthened. 
Timely To The Booming Metaverse Market Opportunity 
That's likely to happen sooner than later. Remember, "Metaverse" is much more than a 2022 buzzword. It's a real technology, a visionary place, and a multi-sector marketing and educational game-changer using AI's power to generate better decisions and outcomes. Because it's easily assimilated through simple app integrations, the opportunities for those companies well-versed in the space get enhanced. ONEI makes that list, too. And not just by being connected to the sector but by creating tools providing an immersive and interactive digital experience with virtual applications that can touch almost every part of human life. With its products showing unrivaled capacity, ONEI's mission has more than started; it's gaining traction.
And more than only from the consumer-based markets. The Metaverse transformation also significantly affects how technology developers and Metaverse users use virtual, interactive, and mobile platforms. That's caused marketers to focus on driving revenues through mobile networks, augmented and virtual reality, social media, gaming, eCommerce, cryptocurrency, and work environments. ONEI targets those opportunities as well. And there's more.
ONEI continues to develop other products targeting academics, gaming, language, and safety, addressing market shifts starting in 2020 as part of pandemic-related lifestyle changes. Some of those changes have become embedded into everyday lifestyles. And, because ONEI already has products to meet those particular needs, saying they enter Q4 and 2023 with competitive advantages may be an understatement. In some markets, they may be positioned to dominate.
A Metaverse Worth Trillions
If so, ONEI is timely to its opportunities. The global Metaverse market is forecasted to grow at a CAGR of over 37.1% to offer a $758.6 billion market opportunity. Thus, there will be no shortage of potential for those companies versed in the products to meet market demand. Performance shows that OneMeta AI checks those boxes. More importantly, its agile and effective product innovation and the go-to-market team can meet designing products to meet that demand, strengthening an already impressive product portfolio. 
According to ONEI, their focus is on developing a path to market for AI-empowered tools that fit seamlessly into an ecosystem whose growth is fueled by unprecedented times. In fact, some of the best opportunities may be to develop ways to manage the millions of pages of data needed daily to help create, process and manage the decision-making process. ONEI has that market opportunity in the crosshairs, too.  
Making The AI-Empowered Metaverse More Inhabitable 
Thus, it's fair to conclude that ONEI's sum of its parts presents a bullish and near-term proposition. Still, while ONEI is an impressive company and consideration today, investors may want to focus more on where they are headed. And that appears to be in a prosperous direction, an important factor when appraising Metaverse investment opportunities. 
Hence, investors looking for investment exposure to the Metaverse with companies already positioned to capitalize on the technology revolution may find an excellent choice in ONEI. That presumption is supported by ONEI having best-in-industry products, a development team able to extend competitive distances, and an intent to optimize and maximize near and long-term revenue-generating opportunities. Combining those elements, the proposition is more than attractive; it's timely.
Disclaimers: Shore Thing Media, LLC. (STM, Llc.) is responsible for the production and distribution of this content. STM, Llc. is not operated by a licensed broker, a dealer, or a registered investment adviser. It should be expressly understood that under no circumstances does any information published herein represent a recommendation to buy or sell a security. Our reports/releases are a commercial advertisement and are for general information purposes ONLY. We are engaged in the business of marketing and advertising companies for monetary compensation. Never invest in any stock featured on our site or emails unless you can afford to lose your entire investment. The information made available by STM, Llc. is not intended to be, nor does it constitute, investment advice or recommendations. The contributors may buy and sell securities before and after any particular article, report and publication. In no event shall STM, Llc. be liable to any member, guest or third party for any damages of any kind arising out of the use of any content or other material published or made available by STM, Llc., including, without limitation, any investment losses, lost profits, lost opportunity, special, incidental, indirect, consequential or punitive damages. Past performance is a poor indicator of future performance. The information in this video, article, and in its related newsletters, is not intended to be, nor does it constitute, investment advice or recommendations. STM, Llc. strongly urges you conduct a complete and independent investigation of the respective companies and consideration of all pertinent risks. Readers are advised to review SEC periodic reports: Forms 10-Q, 10K, Form 8-K, insider reports, Forms 3, 4, 5 Schedule 13D. For some content, STM, Llc., its authors, contributors, or its agents, may be compensated for preparing research, video graphics, and editorial content. STM, LLC has been compensated up to twenty-thousand-dollars cash via wire transfer by a third party to produce and syndicate content for OneMeta AI, Inc.. for a period of one month. As part of that content, readers, subscribers, and website viewers, are expected to read the full disclaimers and financial disclosures statement that can be found on our website.
The Private Securities Litigation Reform Act of 1995 provides investors a safe harbor in regard to forward-looking statements. Any statements that express or involve discussions with respect to predictions, expectations, beliefs, plans, projections, objectives, goals, assumptions or future events or performance are not statements of historical fact may be forward looking statements. Forward looking statements are based on expectations, estimates, and projections at the time the statements are made that involve a number of risks and uncertainties which could cause actual results or events to differ materially from those presently anticipated. Forward looking statements in this action may be identified through use of words such as projects, foresee, expects, will, anticipates, estimates, believes, understands, or that by statements indicating certain actions & quote; may, could, or might occur. Understand there is no guarantee past performance will be indicative of future results. Investing in micro-cap and growth securities is highly speculative and carries an extremely high degree of risk. It is possible that an investors investment may be lost or impaired due to the speculative nature of the companies profiled. 
Media Contact
Company Name: STM, LLC.
Contact Person: Michael Thomas
Email: contact@primetimeprofiles.com
Phone: 973-820-3748
Country: United States
Website: https://primetimeprofiles.com/